Introducing Affordable Manipulation
Who we are
Svenzva Robotics specializes in designing the hardware and software to power affordable high-performance robotics. We feel that its paramount for robotics to be accessible to a broader audience of students, researchers, businesses and hackers. This broader accessibility facilitates rapid development towards robotic manipulation and automation.
Svenzva firmly believe in robotics in the broader context of science and technology education. We work with universities and primary educators to enhance education and help push robotic research forward.
Affordable, lightweight robot arms
Our premiere robot is the Revel robotic manipulator, one of the most affordable 6 Degree of Freedom robot arms on the market.
What makes the Revel so affordable? Our Engineering team designed Revel from the bottom up to reduce manufacturing costs while maintaining features that are important to customers.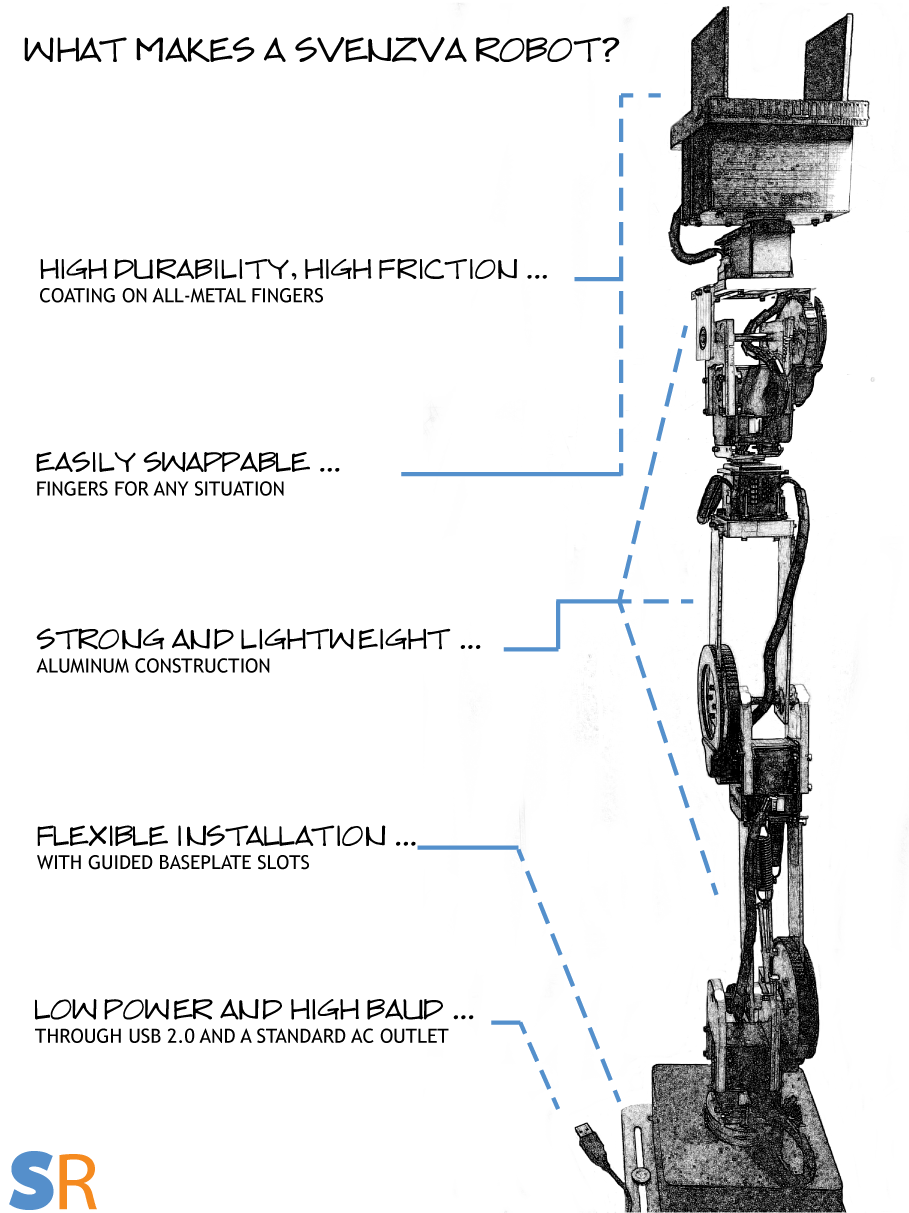 Engineering
We emphasize practical engineering to reduce costs while retaining features.
Software
Our robots come ready to work with fully supported control software written specifically for ROS.
Customer Support
Robustness of design and build is a guarantee, but when things go awry, we're here to help.
Unapologetically open source
Open source can sometimes be taken to mean a lack of customer service. Not at Svenzva. We take great pride in having easy to use control software, while still giving users full control. We actively develop new applications and updates for our robots.
Besides, access to control software is a right not a privilege! Rather than charging our customers for licenses to our codebase, we would like to collaborate with you, the customer. Show us what you got!